Posts for: March, 2015
By Jeffrey J. Kraig, DDS, SC
March 16, 2015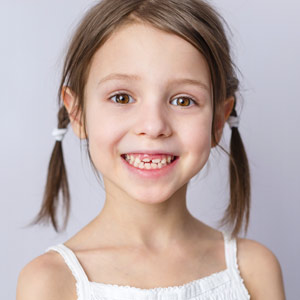 For most people, raising kids is an expensive proposition. (A recent estimate by the U.S. Department of Agriculture puts the average tab at almost a quarter of a million dollars before they turn 18.) But if you've been keeping up with parenting news lately, you may have come across an even more jaw-dropping fact: According to a survey by the Sunstar group, a maker of oral hygiene products, when the tooth fairy makes a pickup in New York City, she (or her parental surrogate) leaves an average of $13.25 per tooth!
That compares to $9.69 per tooth in Los Angeles, $5.85 in Chicago and $5.02 in Boston — and it's a far higher rate than most other polls have shown. But it brings up a good question: What's a baby tooth really worth? Ask a dentist, and you may get an answer that surprises you: A lot more than that!
A child's primary (baby) teeth usually begin coming in around the age of 6 to 9 months, and start making their exits about the time a child reaches six years; by the age of 10 – 13, they're usually all gone. But even though they will not last forever, baby teeth are far from disposable — and they deserve the same conscientious care as adult teeth. Here's why:
Primary teeth play the same important roles in kids' mouths as permanent teeth do in the mouths of adults: they allow kids to bite and chew effectively, speak normally and smile brightly. Their proper functioning allows children to get good nutrition and develop positive social interactions as they grow toward adolescence — and those are things it's difficult to put a price tag on.
But that's not all baby teeth are good for. Each one of those little pearly-whites serves as a guide for the permanent tooth that will succeed it: It holds a space open in the jaw and doesn't let go until the grown-up tooth is ready to erupt (emerge) from beneath the gums. If primary teeth are lost too soon, due to disease, decay or accidents, bite problems (malocclusions) can develop.
A malocclusion ("mal" – bad; "occlusion" – bite) can result when permanent teeth don't erupt in their proper locations. "Crowding" is a common type of malocclusion that can occur when baby teeth have been lost prematurely. The new, permanent teeth may come in too close together because neighboring teeth have shifted into the gap left by the prematurely lost tooth, creating an obstruction for the incoming teeth. In other cases, the permanent teeth may emerge in rotated or misplaced positions.
Bite problems make teeth harder to clean and thus more prone to disease; they may also cause embarrassment and social difficulties. The good news is that it's generally possible to fix malocclusion: orthodontists do it every day. The bad news: It will almost certainly cost more than $13.25 per tooth. Alternatively, baby teeth in danger of being lost too soon can often be saved via root canal treatment or other procedures.
We're not advocating giving big money to toddlers — but we do want to make a point: The tooth fairy's payout: a few dollars. A lifetime of good checkups and bright smiles: incalculable.
If you have questions or concerns about baby teeth, please call our office to schedule a consultation.
By Jeffrey J. Kraig, DDS, SC
March 06, 2015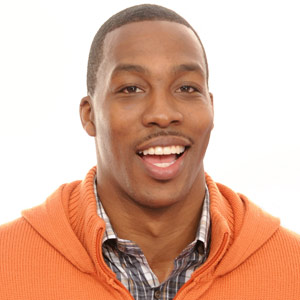 Have you started orthodontic treatment recently? Are you having a little trouble getting used to your braces? If so, you are not alone: Everybody goes through an adjustment period during which they momentarily wonder if they'll really ever get used to this. Don't worry — you will! And we've never heard anyone say, on the day their braces come off and their new smile is revealed, that they aren't glad they went the distance. Just ask Houston Rockets all-star center Dwight Howard, who discussed his own orthodontic treatment in a recent interview.
"I'm sure I was no different than anyone else who has ever had braces," he told Mediaplanet. "At first I hated them so much… That changed once I got used to them and I actually grew to love them." What's Howard's advice? "Do exactly what your orthodontist says and know that the outcome is well worth it in the end." We couldn't agree more! Here are some tips for wearing braces comfortably:
Hard & Chewy Foods: If you love fresh fruits and vegetables, that's great; there's no reason to give them up, just the really hard ones. You don't want to bite into an apple or carrot or any other hard foods like bagels and pizza that have any "size" to them. Small pieces may be ok as long as they can't bend your wires. Chewy, sticky candy should really be avoided completely. Same with soda, sports drinks and so-called energy drinks because they contain acids that promote tooth decay and can cause a lot of damage around the braces.
Effective Oral Hygiene: Keeping your teeth clean is more important than ever, but also more challenging than ever. It's easy for food to get stuck under wires and around brackets, but failing to remove it can cause tooth decay, gum irritation and soreness. Therefore, the cleaner your teeth and your braces are, the healthier you will be. Use interdental cleaning brushes and/or a floss-threader to get behind your wires. A mouthrinse can also help strengthen teeth and keep bacteria in check. If you have any questions about how to clean between your teeth, please ask for a demonstration at your next visit.
Pain Relief: Some soreness at the beginning of orthodontic treatment is normal. To relieve it, you can use an over-the-counter pain reliever and/or a warm washcloth or heating pad placed on the outside of the jaw. If brackets or wires are rubbing against the inside of your cheeks or lips, try applying wax to these areas of your braces. If this does not offer enough relief, we may be able to trim the end of a poking wire. Call us if you need help with this.
Our goal is to make your orthodontic treatment as comfortable as possible on the way to achieving your all-star smile. If you have questions about adjusting to braces, contact us or schedule an appointment for a consultation. You can learn more by reading the Dear Doctor magazine article "Caring for Teeth During Orthodontic Treatment."